Garden water pump koi pond
1、The BARST Garden pond pump is equipped with ceramic shafts and a seawater standard rotor; Designed for a wide range of applications for use in koi ponds, fountains, aquariums, waterfalls, etc.
2、Cost-saving, energy-efficient, and long-lasting, the BARST Pond Pump is essential to your outdoor pond.
3、Versatile pumps ideal for fish pond, fountain, and waterfall use
BARST

China

35 days

3500 per day

100pcs
Koi Pond Pump: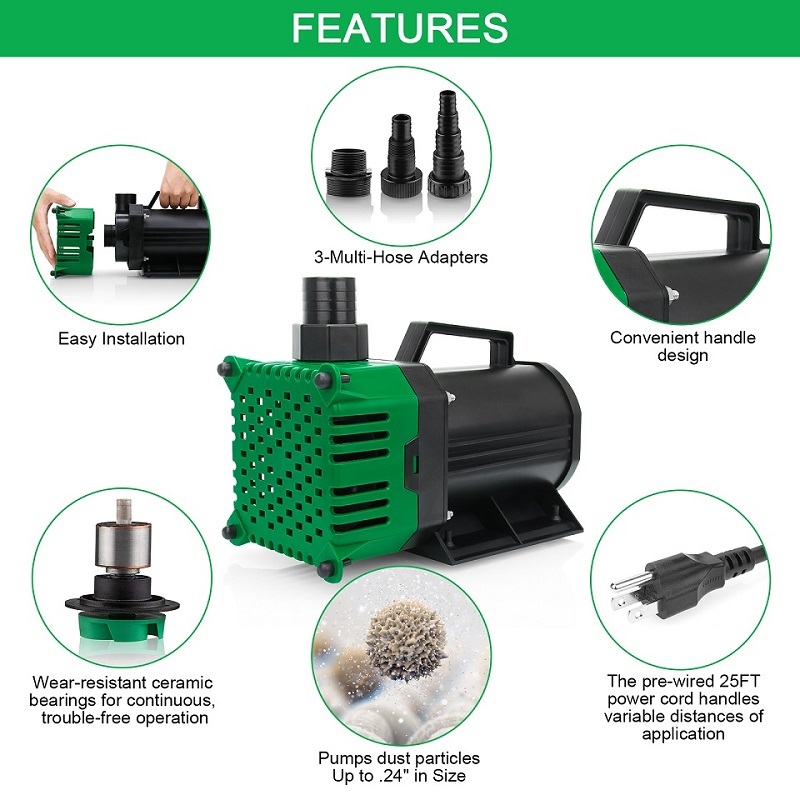 Nine models with flow rates from 1700 Gph to 7926 Gph are designed for the demanding applications of ponds, fountains and waterfalls.—US
Nine models with flow rates from 6500L/H to 30000L/H are designed for the demanding applications of ponds, fountains and waterfalls.—UK
Certification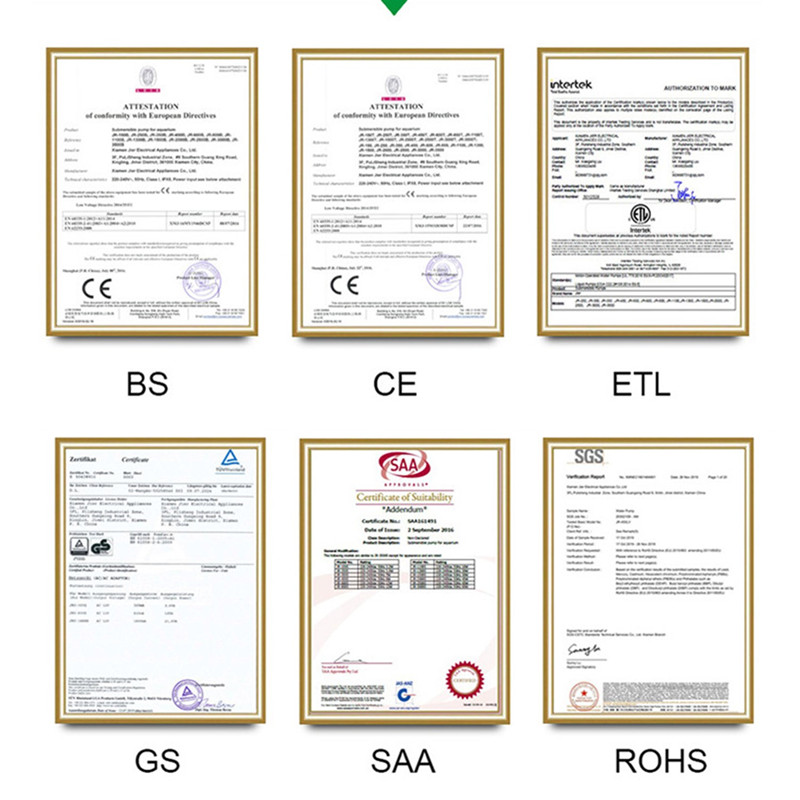 Features:
1. High pressure, stable performance, high efficiency and long life.
2、By drawing water out of your pond and into your filter, BARST pond pump is essential not only in circulating the water but also in creating a clean and healthy environment for your pond-dwelling friends.
3、The outer shell of this water pump is made from ABS; The device's shaft is made of ceramics; These premium materials and superior quality ensure maximum efficiency and durability.
Sepcifications:
Max Flow: 1717 GPH
Max Height: 15.4FT
Watts: 150W
Outlet Size: 1 1/4" MPT
Connection for Hoses: 1" and 1 1/2"
Cord Length: 25 ft
Dimensions: (L x W x H) 9.7" x 5" x 7.4"
Warranty: 1 Year
Widely Application:
pond
fountains
fish tank
statuary hydroponics
irrigation systems
water gardens and all other manners of water features.
Product diagrm: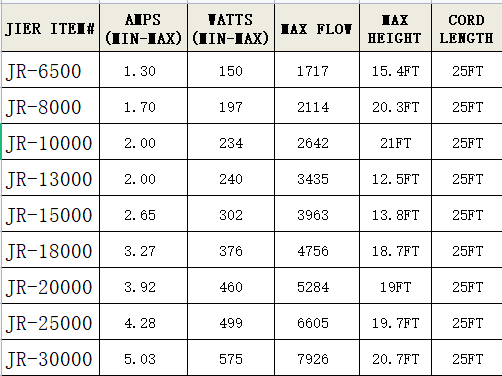 Get the latest price? We'll respond as soon as possible(within 12 hours)