Work Shop Show
Xiamen Jier Electrical Appliance is a multinational factory located in Xiamen City, Fujian province, south of China.
We have 4000 square meters workshops, 4 production line, the delivering time is 38 days after receipt of your deposits.
Xiamen JIER Electrical Appliance has the highest level of development in the manufacturing of advanced fountain pumps, pond pumps, DC pumps, mist makers, LED lighting, solar fountain pumps and solar LED lighting, wifi controlled pump & light for this field.
The company was founded in 2008, and now has become a leading company in the pump field. We are growing step by step to become a renowned international brand and a high quality supplier to the pump industry. Our company has undergone strong R&D (Research and Development) for helping our customers with the deepest understanding of engineering which ensures that our customers can be certain about the quality in every area of the pump field. Our market has expanded to all over the world.
Our notable efforts to be closer to our customers has several meaningful mechanisms for customer oriented development. Inventions by JIER Electrical company include competent international skills.
The success of JIER Electrical Appliance is a statement of high quality product bring from a clear process in the production and management fields; it is garnered by our group to be certified in ISO9001
Our products are certified with UL, CUL, ETL,CE, SAA,UKCA, the UL file is E329601
In the production process, our company has a complete set of automatic production line for potting and evacuation to ensure that the sealing compounds are accurate, automatic machine for wire winding, automatic machine for puting O-ring on the fitting, Automatic machine for putting the cups on the body of the pump,etc
In this way, each product can withstand voltage test, stable quality, smooth appearance without any stains.
Each of our products undergoes four times tests: voltage testing and current testing for the semi-finished product, then current testing and voltage testing after product assembly and sampling inspection of finished products.
Innovation and a high level of expertise give you the best choice for your needs. Our manufacturing capability and capacity can supply you in different stages of the manufacturing process; daily output is 10000 water pumps and 1000 for mist maker.
Please be assured that your need for high quality product is the best reason to chose our products.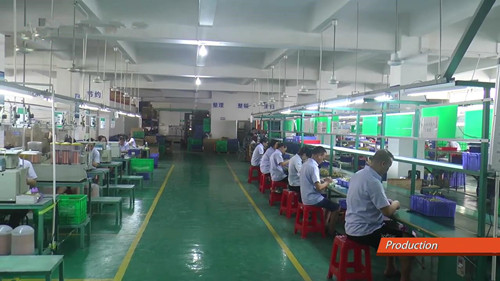 Get the latest price? We'll respond as soon as possible(within 12 hours)